About Us
We know healthcare.
Our healthcare-focused angel investor group is comprised of accredited investors who are physicians, scientists, successful med-tech entrepreneurs, former industry execs and others with relevant backgrounds: regulatory, reimbursement, legal, finance, marketing, and more.
We invest liberally across sectors addressing both management/curative and prevention/wellness sides of health.
For therapeutics, we limit investments to repurposed drugs. No first-in-humans.
With many of our members active in the healthcare sector, MEDA Angels' investments in technologies reflect strong market fit & technical validation. Moreover, our members are often called on to serve as advisors to healthcare companies. We leverage our extensive networks and deep expertise to support companies in which we invest.
We are, thus, strategic investors.
Meet The Team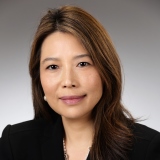 Elizabeth Cho-Fertikh, PhD
Co-Founder & Managing Director
25 years drug development & clinical trials at biotechs & startups (oncology, infectious diseases, neurodegenerative diseases), regulatory affairs, grants administration & angel investing
ECF Biosolutions, Washington, DC
BA, Johns Hopkins University
PhD, Thomas Jefferson Medical School
Postdoctoral Fellowship, Harvard Medical School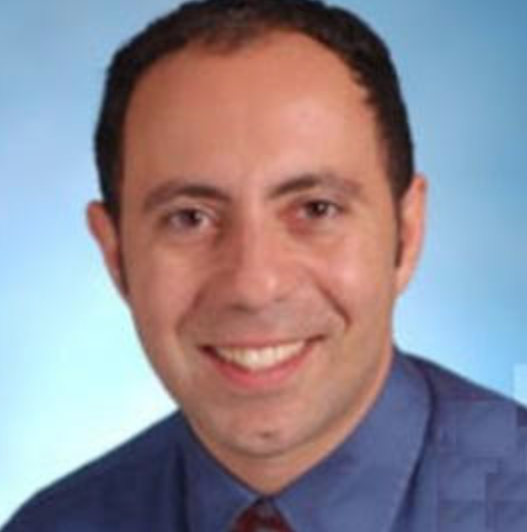 Amir Rafii, MD
Co-Founder
Head & Neck Surgery and Facial Plastic & Reconstructive Surgery, San Francisco Bay area
BS, University of California, Berkeley
MD, Georgetown Medical School
Residency, University of California, Davis
Fellowship, Virginia Mason Hospital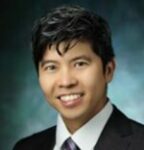 Ferdinand Hui, MD
Co-Founder
Interventional Neuroradiology, Johns Hopkins Medical
Priors: Interventional Neuroradiology – Cleveland Clinic & Emory University Hosp
MD, University of VA Medical School
Residency, Medical College of VA
Fellowship, Emory University Hospital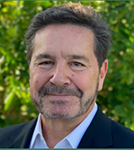 Greg Buchert, MD, MPH
Executive Partner
Executive level roles in health plans & healthcare delivery systems
Former Pres & CEO, Blue Shield of CA's Promise Health Plan
Former CEO, Centene's Medicaid Managed Care Plan (CA)
Pediatric Emergency Care
BA, Tufts University
MD & MPH, Tulane School of Medicine
Residency, Tulane & Children's Hospital of Oakland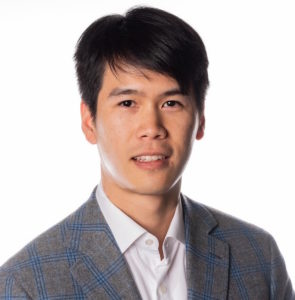 Tai Mai, MBA
Digital health & AI technologies
BSE, Duke University, Biomedical Engineering
MBA, Georgetown McDonough School of Business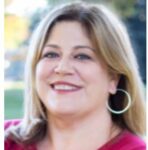 Lindsay DuRoss, MBA
Food Tech/Wellness/Media-Health
BA, Sarah Lawrence College
MBA, Rollins Crummer School of Business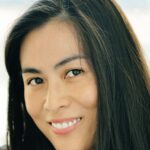 Petrocelli Brooks, MBA
Managing Partner, Glen Echo Capital, focused on middle market & early stage healthcare, industrial & tech businesses
Former Merck & Pfizer exec: M&A, venture investments & strategic transactions
Former Goldman Sachs: healthcare investment banking
BS, Massachusetts Institute of Technology
MBA, Univ of Chicago Booth School of Business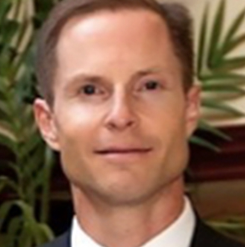 John Brzezenski, MBA
25+ years senior operating & exec management, advisory, private equity roles

Partner, J. Lock & Co, merchant bank

Angel investor & former Board Director,

Launchpad Ventures,  since 2002

AB, Harvard University

MBA, Northwestern Kellogg School of Management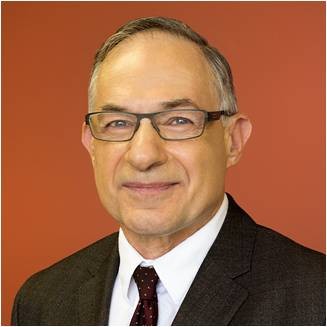 Edward E. Berger, Ph.D.
Reimbursement analysis, planning and advocacy

Healthcare public policy

Principal and Founder, Larchmont Strategic Advisors

Member, Mass Medical Angels

BA Harvard College

Ph.D. Boston University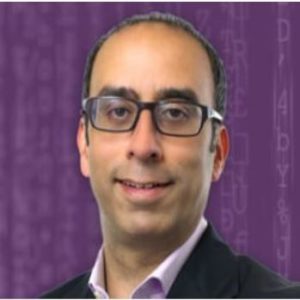 Raj Malik
Partner, Pixel Perfect Ventures

7 successful exits as leadership team member, founder or advisor

Helped scale Audax Health/Rally Health from pre-revenue to $1B in revenue, sold to UnitedHealth Group

CEO, Cofounder, Kikscore, sold to Google

Broad cross-functional experience in Operations, Corp Dev, Marketing/PR, Project/Mgmt roles

BA, Miami University 

JD

, Ohio State University College of Law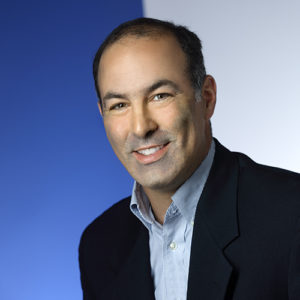 Steven S. Brooks, MD, FACC
Interventional Cardiology

Nearly a decade at FDA, medical device 510K, de novo, 

regulatory affairs

Principal, Brooks MedTech LLC, regulatory consulting

AB, Duke University

MD, University of Pittsburgh

MBA, Johns Hopkins Carey School of Business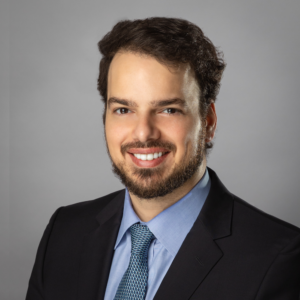 Alexander Antoniou, MD, MBA
Healthcare Investing, Reimbursements, Clinical Informatics, Nuclear Medicine
Venture Partner, FundRx
Priors: Director of Corporate Innovations, Carefirst Blue Cross Blue Shield; McKinsey & Co.
BS, Tufts University
MD, Tufts School of Medicine
MBA, Johns Hopkins Carey School of Medicine
House Staff, Nuclear Medicine, Johns Hopkins Hospital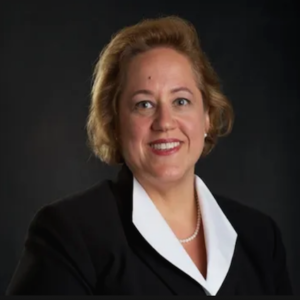 Concetta Dudley, JD
Corporate counsel with 20+ yrs in Technology Commercialization
Advisor to startups & emerging companies
BA, Case Western Reserve University
JD, Cleveland State University
MA, Bioethics, University of Pennsylvania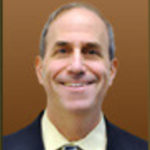 Daniel Geselowitz, PhD
Angel Investor, Patent Agent specializing in biotech & chemical art, Kratz, Quintos & Hanson
BS, Haverford University
PhD, Stanford University
Postdoctoral Fellowship, University of North Carolina, Chapel Hill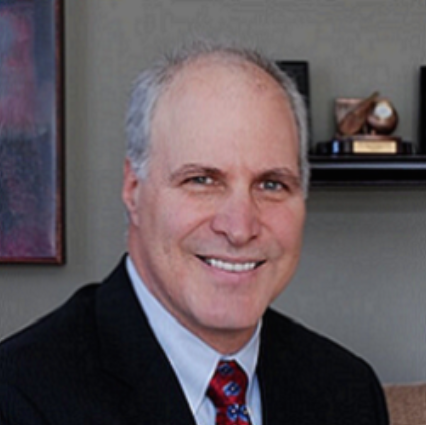 Fred Gumbinner, JD
30+ years micro private equity & angel investing
Managing Partner, G2 GEM Finance & ICON Finance
BA, Colgate University
JD, University of Michigan School of Law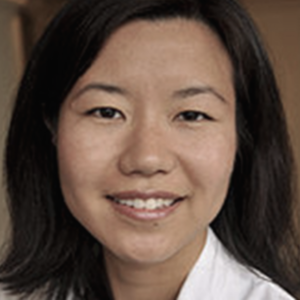 Nancy L. Cho, MD
Endocrine cancer surgery & cancer research, Brigham & Women's Hospital & Harvard Medical School.
BS, Harvard University
MD, Columbia Medical School
Residency & Fellowship, Brigham & Women's Hospital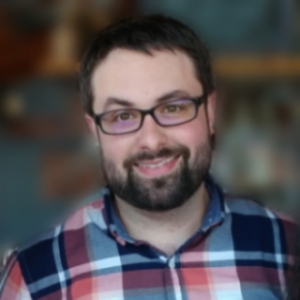 James V. Ray
Twitter: Machine Learning Product Leader
Deep learning expert, data scientist (computer vision, natural language processing)
AI research and engineering leader
Corporate strategy executive
Formerly: Accenture, Deloitte
BA, Duke University
Duke's Fuqua School of Business
For Investors
MEDA Angels provides Investor Members with several programs:
(1) Investment opportunities: this is our core program. We identify and screen promising deal flow sourced from throughout the US and on occasion, internationally. We present Mid-Seed and Series A investment opportunities across a broad range of healthcare sectors, including medical devices, digital health, SaaS, AR/VR, robotics, therapeutics and more, addressing both disease management & prevention/wellness, workflow improvements and more.
With strive to provide our members with the highest quality deal flow. How do we do this?
As actual potential end-users of novel healthcare technologies, we can expertly & swiftly assess the product market fit of technologies: a critical screening step.
We leverage our extensive networks built over years with top medical schools, healthcare systems, industry, research Centers of Excellence, incubators, accelerators and innovation hubs where many startups are spawn or affiliated with.
We exchange deal flow with trusted and well-respected syndicate partners who share the same vision & investment thesis.
(2) MEDA Angels Fund 1. All members have the opportunity to become investors (Limited Partners) in our inaugural Fund.  2nd and final close: Aug 31, 2023.
(3) Advisory opportunities: we recognize that some startups require a guiding hand, and with the right Advisory, can turn into rising stars. With a membership steeped in healthcare, startups have come to know our group as a rich resource that can provide relevant and needed support. More details are provided here.
(4) Education: our sessions are often a unique blend of Investor Roundtables meet Medical Grand Rounds, bringing both sides of the table together on:
We invite accredited investors to join as members! To check whether you qualify for accredited investor status per the U.S. Securities & Exchange Commission regulations, CLICK HERE .
Click here to learn more about our memberships.
For Startups
Welcome entrepreneurs! We'd love to learn more about your technology or product. Please review our investment thesis below and if you are aligned, please apply.  We will get back within 2-3 weeks.
Criteria:
We have a liberal interest in healthcare opportunities and will consider nearly all that touch on healthcare: digital health, SaaS, med devices, AR/VR, robotics.  For therapeutics, we invest only in repurposed drugs. We are interested in both disease management and prevention/wellness.
US-based.
Non-US-based companies: should have some type of US presence, whether a subsidiary, key staff or Board members in the US.  Please inquire first at info@medaangels.com
Stages: Mid Seed & Series A.

Mid Seed for digital health & SaaS: approx $300K in ARR, several customers.
Mid Seed for devices & repurposed drugs:  approx 6-8 months from FDA clearance or just after.
Series A criteria:  more advanced than mid-seed.  Flexible on how advanced.  Please inquire: info@medaangels.com
The Apply Now link will take you to sparkxyz.io, our application platform.
---

SPONSORS & PARTNERS