Session co-hosted by Citrine Angels & MEDA Angels
Come meet representatives from these WSH, DC-based angel investor groups and learn about their membership activities for investors and investment criteria for startups!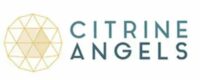 Citrine Angels is an angel investor group managed by women, investing in women-led early stage companies across sectors.

MEDA Angels is an early-stage healthcare angel investor group that is woman-managed and co-founded.
Register Today